Jeff Silverman Presents
For Your Consideration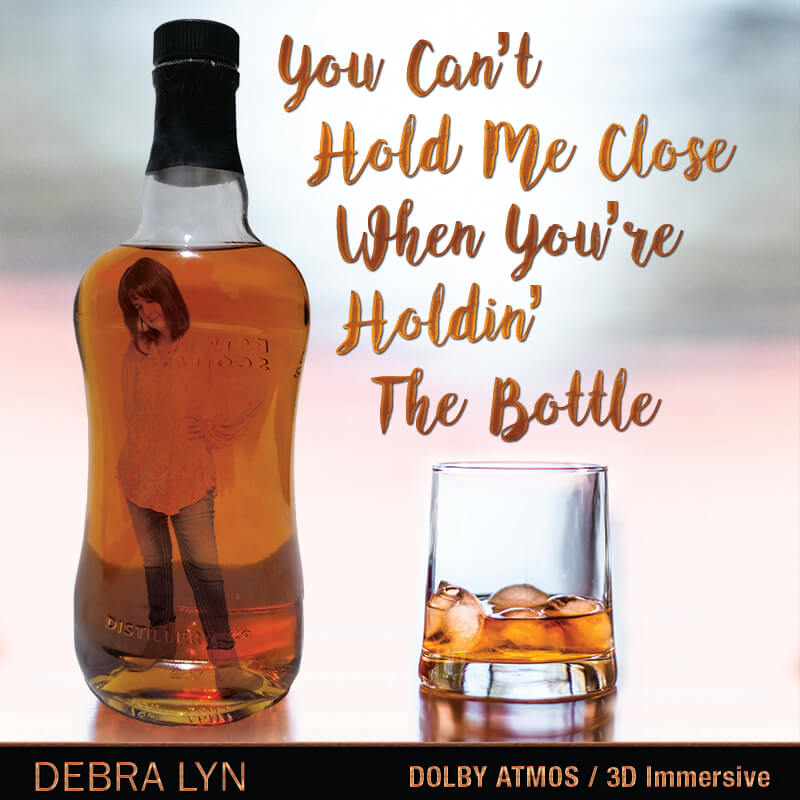 Best Immersive
Audio Album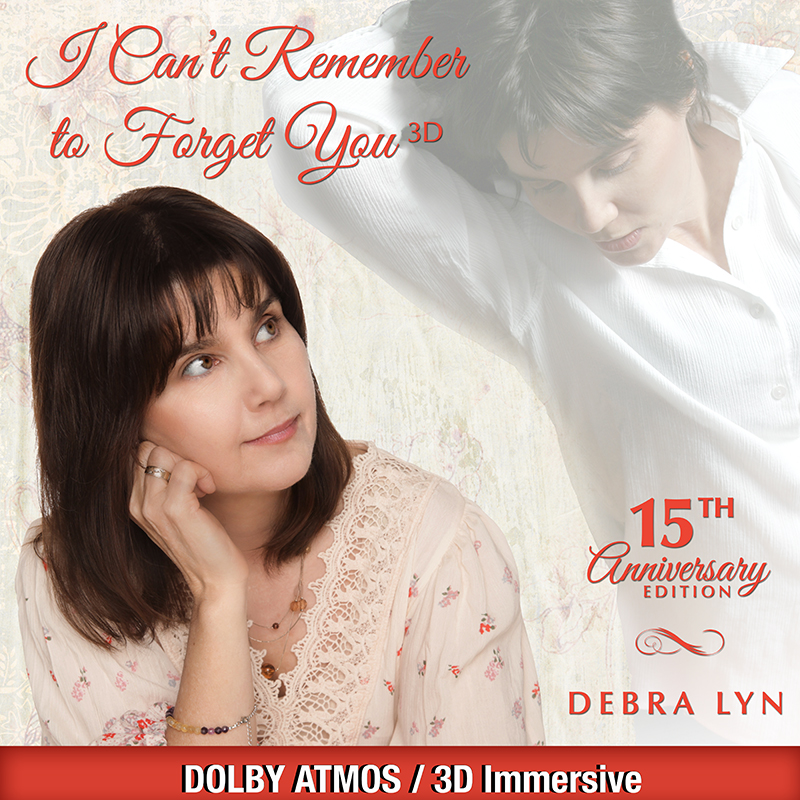 Please note: Dolby Atmos and the immersive audio album category is previewed by committee since this is considered to be a craft field. To stream the ICR album in Dolby Atmos and/or Spatial Audio on Apple Music, please click here.
Scan the QR Code or click the link below for:
Debra Lyn's "I Can't Remember To Forget You 15th Anniversary Edition" (3D Immersive) on
ImmersiveAudioAlbum.com
Welcome!
It gives me GREAT pleasure to present and submit Debra Lyn's "You Can't Hold Me Close When You're Holdin' The Bottle" for Best American Roots Song and her "I Can't Remember To Forget You – 15th Anniversary Edition" album for this year's Best Immersive Audio Album.
This is the first album that Debra and I recorded together. When we realized that the 15 year anniversary was coming up, we thought it would be the perfect opportunity to re-release this in an immersive format. This album has been mixed and mastered in Dolby Atmos 7.1.4. This immersive format gives the album a new life and listeners an entirely new experience.
We have also added 3 new songs to the album. The original stereo version of "Devil With The Blue Eyes" was included on Debra's  last release "Blue Sun Rises. Two new songs that we are including are "Heaven Would Be Hell," which was originally recorded in 2004, but never released and a brand new song "You Can't Hold Me Close When You're Holdin' The Bottle" which was written by Debra and recorded in June of this year.
We are particularly thrilled with how immersive music is beginning to become more mainstream. This past June, Apple Music has started featuring Dolby Atmos music for their subscribers. Streaming is also available to Tidal HD and Amazon HD subscribers. Additionally, we are excited to be affiliated with Immersive Audio Album (IAA). IAA is one of the only online stores for purchasing immersive audio.
Dolby Atmos is relatively new to the immersive audio album category and is previewed by committee since this is considered to be a craft field.
Let me know on the submission form below, if you would like a free Dolby Atmos package of the "You Can't Hold Me Close When You're Holdin' The Bottle" single and I'll send you a download link asap! This includes an Atmos MP4, 5.1 FLAC, 3D Binaural WAV and MP3.
Quotes:
Debra Lyn is the missing link between giants like Dolly Parton during her most emotive singing & Reba McIntyre at her most vivid."
— John Apice, Americana Highways ("I Can't Remember To Forget You 15th Anniversary Edition" Album Review)
"'You Can't Hold Me Close When You're Holdin' The Bottle deserves to become a classic on both sides of the Atlantic."
— Karin Ingram, Presenter TD1 Radio and Blues & Roots Radio
"A beautiful song and performance by Debra Lyn and a whole new way of experiencing music. I felt I was literally listening inside the song and so heard it from an entirely different and deeper perspective which was both moving and transporting."
— Aeone, Artist/Composer/Songwriter
"Debra Lyn's 'You Can't Hold Me Close When You're Holdin' The Bottle' is as fresh as foam and as old as a rock. Well done. The mix is great!"
— Michael Peterson, Million selling Country singer
"It's always exciting to encounter an independent artist who seems to be one elusive hit album away from being a major act. Debra Lyn is one such artist."
— Stacy Harris, Stacy's Music Row Report
"Debra's lead and harmony vocals convey an earthy sensuality. I would encourage artists looking for new material to closely peruse her lyrics and melodies on this rhythmically-enticing album. I'm sure you'll find some alluring songs that you can relate to."
— Joe Ross, www.talentondisplay.com
You Can't Hold Me Close When You're Holdin' the Bottle
Words & music by Debra Lyn ©2021 / Debra Lyn Music/SESAC
Chorus:
You can't hold me close when you're holdin' the bottle
You can't make a promise you know you won't keep
And there's nothing here for me, but some old worn-out memories
If you're holdin' the bottle, you can't hold me
Verse 1:
My nights are long, you're never home
I'm always sleeping alone
You roll on in at 5 am
And never say where you've been
(I promise I'll try to change)
Don't reach for me, turn out the light
I'm too tired to fight.
Chorus:
Verse 2:
My day begins as your day ends
Into this Hell I descend
Too numb to cry, too young to die
Too many years for goodbye
(I promise I'll try to change)
Don't reach for me, you'll never see
What you're doin' to me
Chorus: (twice)
Credits
Debra Lyn: Lead Vocal
Ian Bruce: Harmony Vocal
Jeff Silverman: Baritone Acoustic Guitar, Bass
Ray Legere: Fiddle, Mandolin
Matthew Burgess: Drums, Percussion
Mike Johnson: Steel Guitar
Crowd Vocals: Billy Brownsell, Gary Cary, Celty and Denise, Ami Leigh, David Dee Moore, Siân Northey, John Reed, Peter Robinson, Matt Steady, Yana
Produced, Engineered, Mixed & Mastered by: Jeff Silverman
at Palette Studios, Mt. Juliet / Nashville, TN • www.palettemusic.net
More About Dolby Atmos
Please click on the tabs below to read more
What are Dolby Atmos and 3D Binaural Mixes?
Dolby Atmos
You may recognize the name from the movies, but Dolby Atmos is now available for streaming music and is quickly becoming the new sought-after 3D immersive audio format. It offers a "one size fits all" mix, which enables 1 audio file / stream to be converted to any hardware source automatically so that it will detect whether the listener is using stereo, 3D binaural, headphones or 7.1.4 Dolby Atmos format (7 speakers, 1 sub and 4 ceiling speakers) and higher.
What sets Dolby Atmos apart from stereo or older surround technology is that the music can now be mixed in a 3D space that allows the producer and/or engineer to choose precisely how to place the specific sounds (also called "objects"). For example, if you are listening to music on an Atmos-compatible sound system, you might hear a cello that sounds like it is in the front of the room when the song starts. As the song progresses, the cello can an actually move so that it sounds like it is coming from beside, behind, above or below and you feel that you are totally immersed in the music. If you're listening to a recording of a "live" band, you might actually feel like you're sitting right on stage.
Dolby Atmos is now supported for streaming on Amazon Music HD and Tidal HiFi. Many devices are also now Dolby Atmos compatible such as Android TV by Sony or Philips. You can also connect an Atmos-capable A/V receiver or soundbar via HDMI ARC or eARC to get the full Atmos Music Experience.
Dolby Atmos 3D Binaural
3D Binaural mixes are created directly from the Dolby Atmos mix, which is an immersive 2 track mix that allows you to listen on your favorite speakers, headphones or earbuds. 3D Binaural music is supported by all streaming services worldwide!
For more information: https://palettemusic.com/dolby-atmos-3d-immersive-mixing-mastering
Apple Music Announces Spatial Audio with Dolby Atmos
This June Dolby Atmos took a giant leap forward with the announcement that Apple Music was bringing immersive music to its subscribers.
This from Apple Music:
By default, Apple Music will automatically play Dolby Atmos tracks on all AirPods and Beats headphones with an H1 or W1 chip, as well as the built-in speakers in the latest versions of iPhone, iPad, and Mac. Apple Music will be adding new Dolby Atmos tracks constantly and will be curating a special set of Dolby Atmos playlists to help listeners find the music they love. In addition, albums that are available in Dolby Atmos will have a badge on the detail page for easy discovery.
This is an exciting time for artists, producers and listeners. We look forward to seeing and being part of the continued evolution!
Read more: Apple Music Announces Spatial Audio and Lossless Audio
How to Play Your Dolby Atmos mp4 File
You will need a Dolby Atmos compatible Tuner and Blue Ray player (preferably with Dolby Vision as well) that has a USB input on the front and/or back and is connected via HDMI.
Make sure you format your thumb drive to FAT 32
With some thumb drives and players, it's better to leave your mp4's outside of a folder
Select USB on your Blue Ray player and go to movies.
Double click on the Dolby Atmos mp4 file with your tuner set to play your audio from the HDMI output of your Blue Ray player.
Enjoy! :)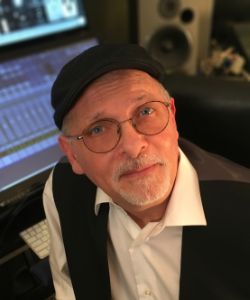 Listen. Create. Elevate.
As a voting NARAS member of the Producers & Engineers (P&E) wing,
I'm especially proud to be part of this project with Debra Lyn!
If your submitting this year, please fill out the form below and send me your project!
Please enter the fields below with any special notes in "Your Message". All Information provided will be kept private and strictly confidential.
Let's make sure we connect again once all categories have been confirmed.
IMPORTANT! Please do not send field or category numbers.
Thank you and wishing you MUCH luck and success!!
With much respect!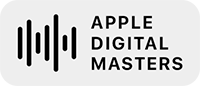 Jeff Silverman/Palette Studio is a Certified Apple Digital Masters Mastering House, Approved by Apple, Inc.

Complete To Submit Your Project(s) Or Request A Digital Download!